Fantasy novel, my first novel. PREVIEW!
Viewing thread in Creative Chat
AngelCnder (#5401)
Apprentice Philosopher
Member
Total Posts: 5
Hey all, I written my first novel tho it still being corrected. Those who would like to read my book, the preview wise can read it here:
Cyngel's Dream World:The Dream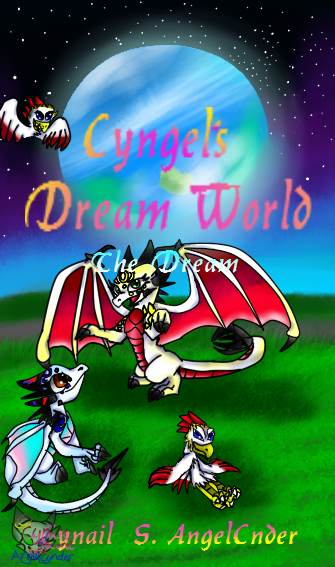 Those who want to know about it, and check it out. It haves a description, but I'll even share the description here as well.
Everything was okay at first for Angel and her friends, until the unknown darkness aurora started showing up recently upon her world. Will she and her friends stop this strange occur? And will she ever find out that new awaken discovery side of her, that so happens to come from the unknown darkness effect? And will Angel's friends also be able to save Angel from Kawcaw's evil wings, and his evil plans? Join on the journey to find out! Support my first novel, and help me publish it by tipping me on Ko-fi! https://ko-fi.com/angelcnder
Also if you are on wattpad feel free to follow me on there as well, currently writing a new book about a girl, who can't escape from her dream.
---
1 week ago on December 02, 2018 01:32
heyitsmemelissa (#3082)
Master Merchant
Member
Total Posts: 27
Awesome! I'll go check it out.
---
6 days ago on December 04, 2018 06:47
AngelCnder (#5401)
Apprentice Philosopher
Member
Total Posts: 5
Omg awesome! Please let me know what you think, whenever you do read it! :D
@heyitsmemelissa (#3082)
( I don't know how this works on how to reply. XD )
---
5 days ago on December 05, 2018 15:45